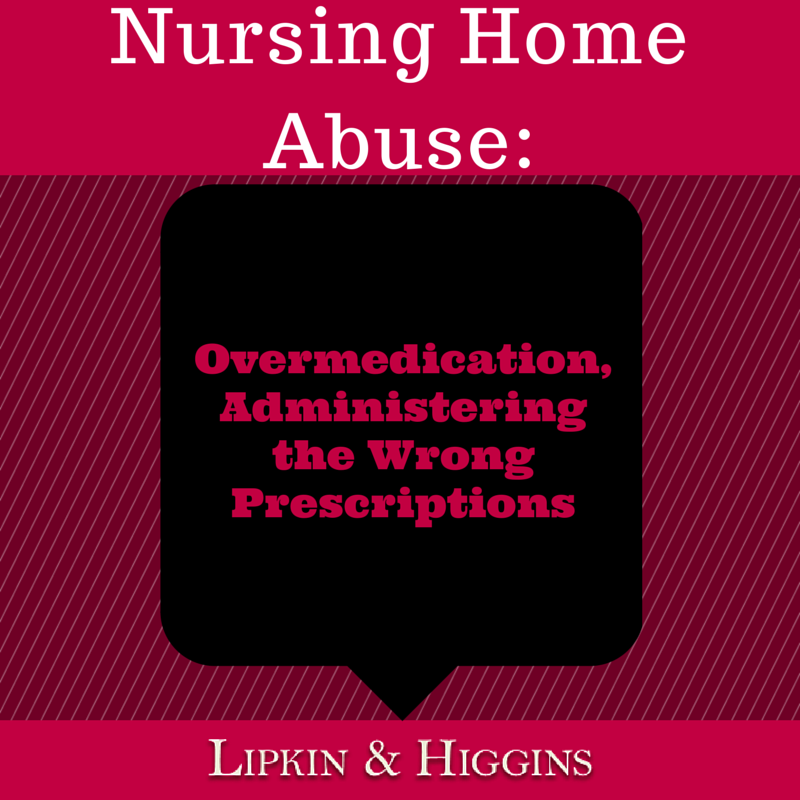 According to the Centers for Disease Control and Prevention, nursing home abuse is defined as anyone the age of 60 or older who's experienced some form of abuse or neglect by a caregiver in which there was an expectation of trust between the two people. There are many different forms of nursing home abuse and neglect that the attorneys at Lipkin & Apter work with, including cases such as the administering of incorrect prescriptions and overmedicating of patients. For many people that stay in nursing homes, they're required to take medication for the benefit of their overall health. Unfortunately, some caregivers may take advantage of these prescriptions and cause harm to their patients.
Administering the wrong prescription can happen in a variety of ways. In some situations, a nursing home may have overworked staff members and not enough of them to provide the quality care that their patients need, resulting in carelessness in medication-giving. Our nursing home abuse attorneys also see examples of nursing home caregivers making the mistake of mixing up the medication of two different residents, resulting in unfortunate side effects or dangerous drug interactions that weren't intended. Although these mistakes are often understood as unintentional abuse, they're still considered illegal and a form of severe nursing home abuse that the attorneys at Lipkin & Apter take very seriously.
Another form of nursing home abuse relating to medication is overdose. This type of abuse is typically more intentional than the above, although both are extremely serious scenarios. Nursing home staff and caregivers may voluntarily over-prescribe medication to their patients, resulting in injury or death. In some cases, these caregivers use excessive amounts of prescribed medication as a way to chemically restrain a patient, while in other cases, caregivers carelessly prescribe too much of one medication without malicious intent. Below is a list of overdosing side effects and warning signs to look for if you have a loved one in a nursing home that you believe may be at risk of abuse by a caregiver:
Unusual withdrawal from social situations
Disoriented or easily confused
Health complications that aren't explained
Unexpected fatigue or exhaustion
Although these cases of nursing home abuse are extremely unfortunate, they do occur. If you believe that a loved one might have gone through abuse in the form of overdosing or an incorrect subscription by a caregiver at their nursing home, please contact our Chicago law firm today.