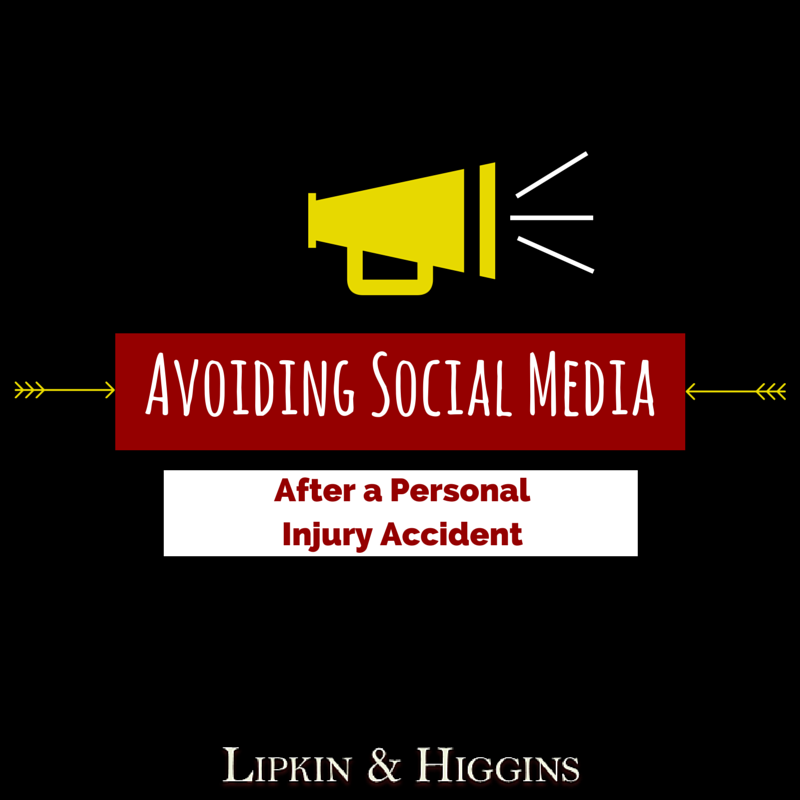 With the emergence of social media people are more and more willing to share personal information with their friends and family. What you may not realize is that this information - pictures, videos, text - once posted, is also available to insurance companies and their attorneys, and can be used as evidence in a case.
Here's a more in-depth look at why it's probably best to avoid social media after a personal injury accident.
Keep details about your accident to yourself
Sometimes, it can be difficult to keep information about an accident to yourself, especially right after it's happened. You might have taken pictures or videos of the accident, which can be helpful in a personal injury case, but it's important not to share that information on social media. Many things can be taken out of context. While it's important to speak with an attorney after a personal injury accident, those details should not be made public via social media.
Refrain from bragging about any compensation received
Since many lawsuits settled out of court will require a non-disclosure agreement, it's important to comply with such agreements, and that you refrain from revealing confidential information related to any aspect of the case, including compensation or benefits received.
Venting through social media won't help your case
It's very common for people on social media to vent or make aggressive statements to their followers to blow off steam. Unfortunately, this can be extremely detrimental to a personal injury case, as anything said about the accident can be used by an insurance company. If you need to discuss the accident, do so in person with someone you trust won't spread crucial information about the incident.
Avoid accepting friend or follow requests from someone you don't know
Privacy is incredibly important after an accident. If someone tries adding you whom you don't know on Facebook or Twitter, it's best to ignore them. There's a chance that it could be an insurance adjustor or defense investigator looking for additional information on your case that you'd rather keep to yourself.
Following an accident, take photos, and seek medical attention where necessary. Write down any admissions from the defendant as to causing the accident. Do NOT use social medial as an outlet to inform your friends and family as to the accident, as you may do so to your detriment. Do feel free to contact the attorneys at Lipkin & Apter who will answer your questions, and vigorously prosecute your case.