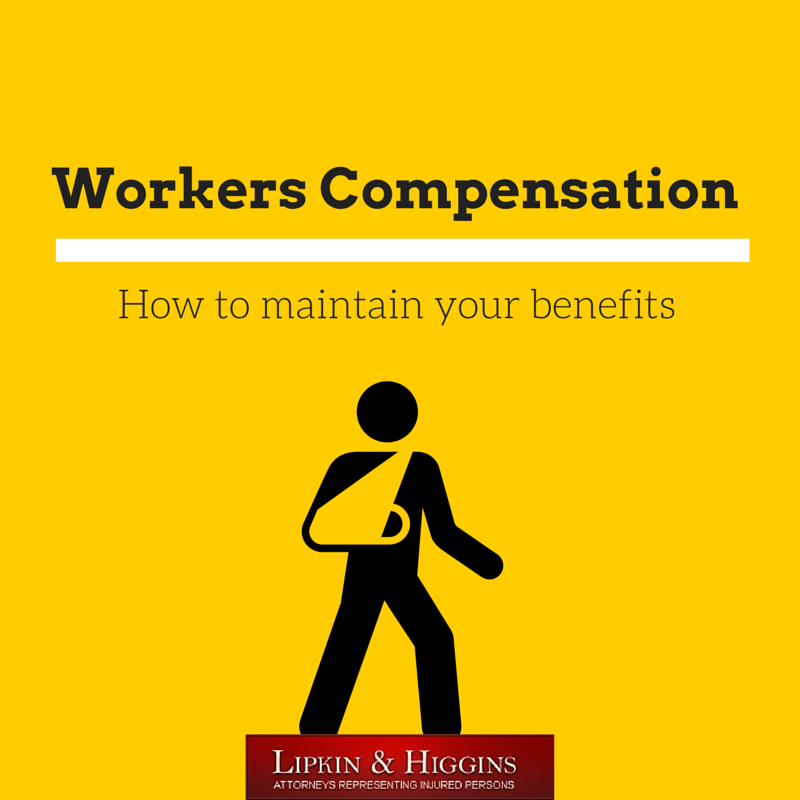 If you've sustained an injury on the job or as the result of your work that resulted in medical injury, lost time, or disability and pain, then you may be entitled to workers compensation benefits. In order to legally maintain your rights to those benefits—customary and reasonable medical treatment, Temporary Total Disability, and Permanent Partial compensation—you must follow a few simple regulations. Below, the attorneys at Lipkin & Apter have established a few rules to follow when it comes to legally maintaining your right to workers compensation benefits.
You must be incapable of returning to work
By obtaining workers compensation benefits, you are signaling to your employer that you're physically unable to perform your work duties.
You must have a current off work statement from your treating doctor
Ultimately, a workers compensation claim comes down to your doctor's opinion as to whether your injuries are work related. By obtaining an off work statement from your medical professional, you'll be able to continue collecting workers compensation for your injuries and missed work.
You must be compliant with your medical treatment
To ensure that your workers compensation benefits are maintained, you must continue to have any and all required medical treatment for your work-related injuries. If you refuse to cooperate with your health care professional's medical treatment, you may lose your workmans comp benefits.
For additional information, watch our video of Mitchell Lipkin of Lipkin & Apter discuss Illinois workers compensation law:
Getting injured on the job or as the result of your work is an unfortunate situation, but one that does occasionally occur. By remaining transparent and honest about your injuries and medical treatment to both your workers compensation attorney and your employer, you have a better chance of retaining your benefits under the law. If you're looking for a Chicago-based attorney that will work hard for your case, then contact Lipkin & Apter.