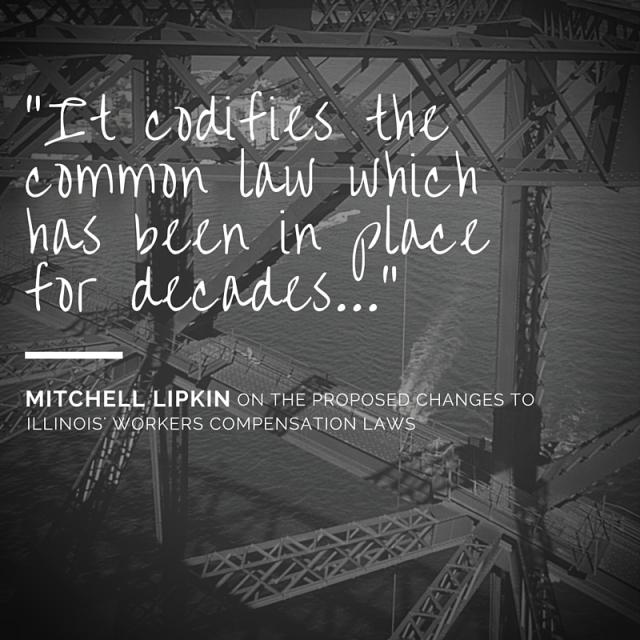 Illinois' workers compensation laws might be getting a makeover. Recently, the Democratic-controlled Senate voted in favor of approving a substitute workers compensation reform package.
This proposed legislation would make workers compensation laws more accessible to individuals not familiar with legal jargon, clarify discrepancies in the current laws, and simplify the statute without changing its overall message and purpose.
The bill would also create a commission to reorganize current laws and make the system easier to navigate. The commission would consist of two state senators and two House members, four claimants' attorneys and four defense attorneys. The commission would be headed by the chair of the Illinois Workers' Compensation Commission.
Lipkin & Apter' own Chicago-based workers compensation attorney, Mitchell Lipkin, weighed in on the proposed legislation in an article for Work Comp Central. "It codifies the common law which has been in place for decades. It coincides with the level of causation resulting in personal injury law in Illinois from car accidents to medical negligence cases." In other words, the proposed reform bill does nothing to change current Illinois workers compensation laws, but rather provides more clarity to what is already widely understood.
If you have any questions regarding the proposed workers compensation bill, feel free to contact us. We'll do our best to provide you with answers.