According to the United States Occupational Safety & Health Administration (OSHA), the construction industry suffers a high fatality rate. Although there are numerous hazards contributing to this statistic, it can be a safe occupation when steps are taken to minimize risk. Keeping these tips in mind can help move your construction work towards an accident-free environment.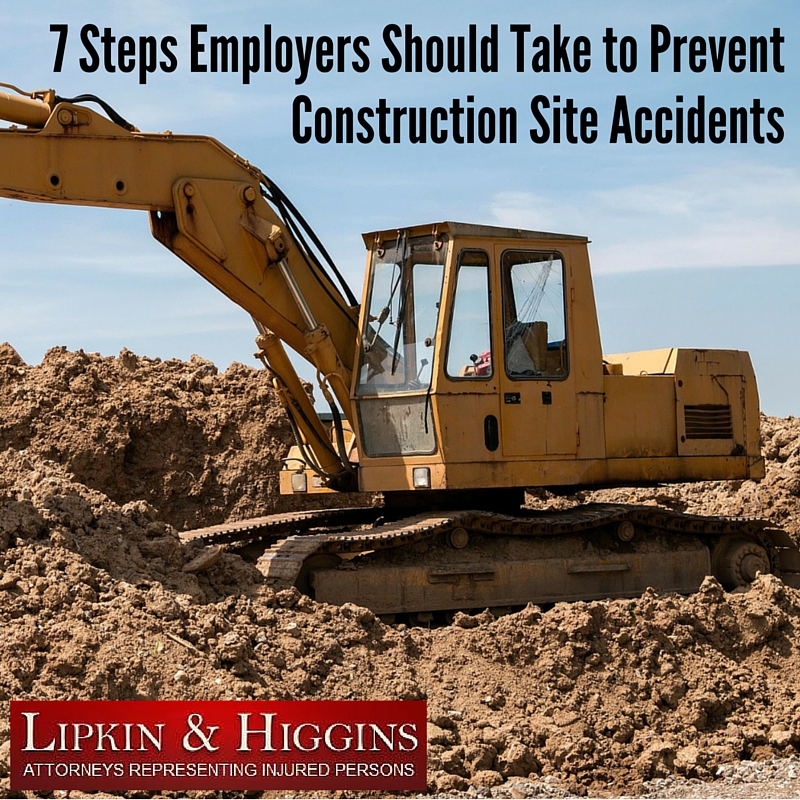 Ensure all workers are outfitted in high-visibility clothing and gear
Whether your construction site is next to, near, or far from any traffic, having workers wear high-visibility gear is important. Err on the side of caution by requiring the gear regardless of the conditions; and add extra cones, lights and reflective signs on and around equipment.
Install safety bars and steps on vehicles
Getting in and out of vehicles and other automated equipment is an easy place for falls to occur. Install safety bars and steps to aid workers movement without the chance of accident or injury.
Hold frequent safety meetings
Keep your crew updated on important safety laws and reminders by holding frequent safety meetings. Emphasize the importance of staying safe and give job-specific pointers.
Stay hydrated
According to the Centers for Disease Control and Prevention, construction workers performing moderate activity in moderate conditions should be drinking one cup of water every 15 to 20 minutes. By staying hydrated, workers can avoid being subject to heat illness, which is an easy way to cause or be a part of an on-site accident.
Reduce sun exposure
Summer is construction season in Illinois bringing plenty of sunshine and heat. However, too much sun can be harmful and is a common cause for construction site injury. When workers are overexerted or exposed to prolonged periods in direct sun, symptoms can include:
Nausea
Lightheadedness
Dizziness
Fainting
Headache
Loss of concentration, focus or orientation
By providing areas of shade, plenty of water and breaks to cool down, the chances of workers experiencing these symptoms and being a part of an accident are decreased. According to the Skin Cancer Foundation, providing sunscreen for workers is also important, as construction laborers are at a high risk for skin cancer. 
Monitor crew alertness
Have your lead take a look at the crew before and during the shift to monitor alertness. This is especially important if you have overnight shifts or shifts at odd hours. If an employee looks like they're about to hit the sack before starting the job, it's a good indication they aren't well-rested and are more susceptible to a construction site accident.
Inspect equipment
Do a quick check on equipment before use to ensure that everything is working properly. In addition, perform frequent comprehensive checks to better protect against malfunctions or dangerous situations. A construction equipment inspection checklist can be a useful guide to keep you on track.
Even careful construction workers can sustain serious injuries on the job. Lipkin & Apter works to obtain fair compensation for clients throughout Illinois with a team of experienced construction accident attorneys. Contact a representative to learn more about how we can help you.