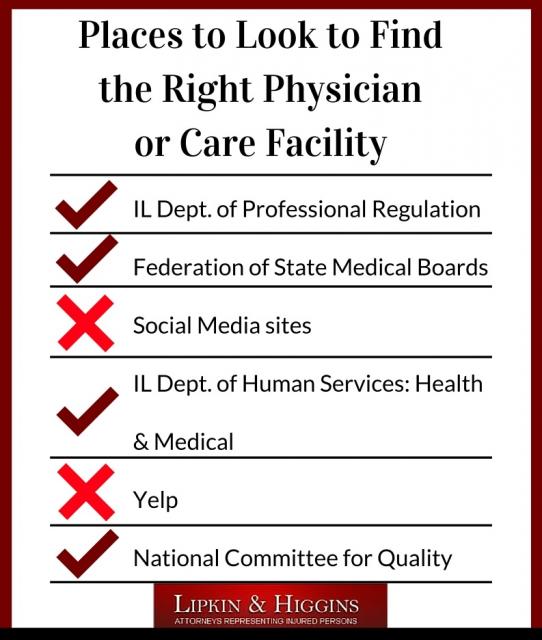 Finding and selecting the right physician or care facility is essential. You want to put your health in the hands of a capable and effective medical professional, so taking the time to research your options should be a top priority. Below, the medical malpractice attorneys at Lipkin & Apter have compiled tips to assist you in sorting through Illinois care providers and facilities to find a health service that's reliable, well-liked, caring, experienced, and has a professional background.
Places to Look:
Places to Avoid:
Social Media sites – While checking out a medical facility's Facebook or Twitter page can be informative, you shouldn't rely on Social proof to select a medical provider. Posts on Social Media can often be misconstrued or untrue, so it's best to stick with the facts.
Local Directories – Local directories often have unreliable reviews that may have been written by a competitor or unknown source. When making such an important decision about your health, it's important that you look at resources that are factual and proven rather than hearsay or unreliable narratives.
While there's no "right way" to research and find the right medical provider and facility for your unique needs, there are a number of different places to look. Please consider utilizing the above resources to assist in your search.